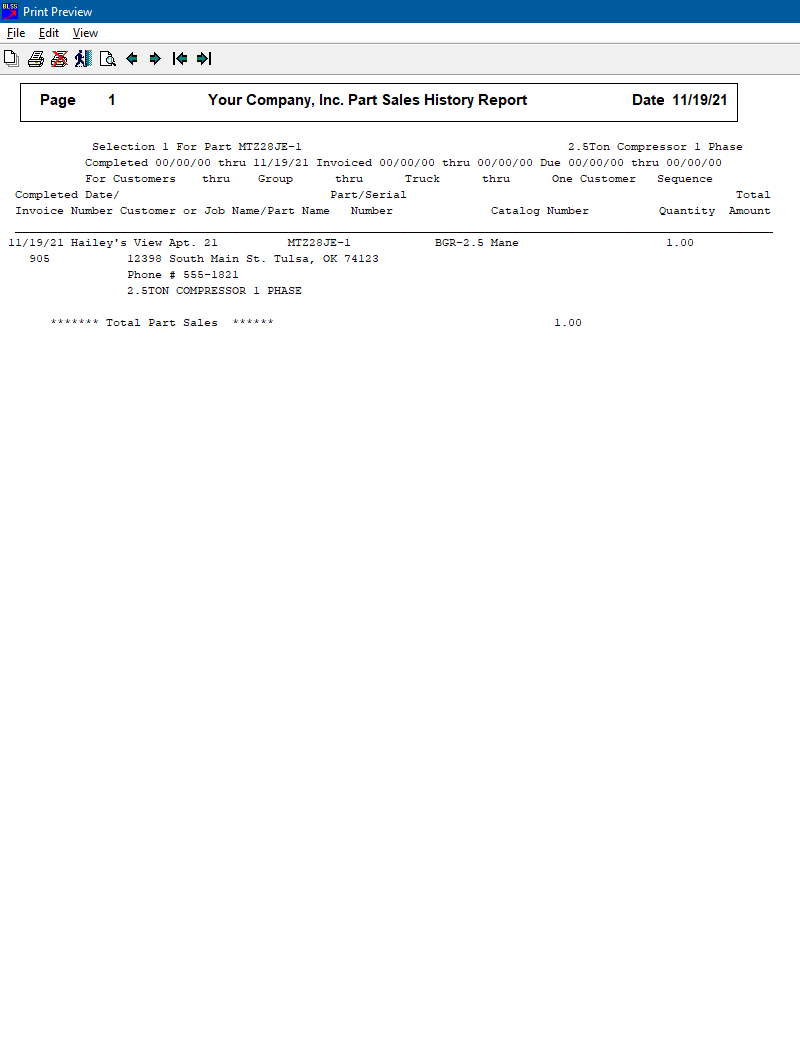 The Part Sales History Report produces listing of specific parts sold during any time frame you choose.

Use it to document:
Sales of monitored items (EPA compliance)
Customer purchases of specific parts
Dollar amounts generated by part
Callahan/Roach, Flat Rate Plus!, Profit Strategies and Maio flat rate repair items invoiced.
The report shows:
Customer name, address, and phone
Date of invoice and invoice number
Quantity sold by invoice
Dollar amount charged by invoice
Grand Total of dollar amounts.