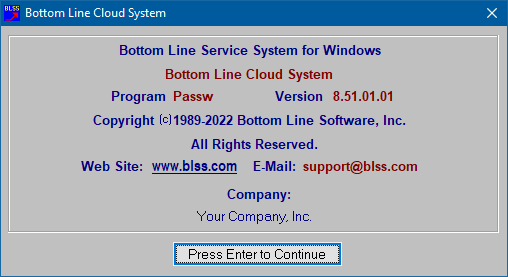 This is the update for the Bottom Line Service System 2022 (8.51.01).
Cloud users this update will be done for you.
This update is NOT password protected. You will not need a password to install this update.
If you are going to download this update, the HELP and ABOUT screen from the Main Menu should look like this.
After you install this update the version should say 8.51.01.01.
You can download this update if you have any version of 8.51.
Download this update only if you have purchased and installed this version.